Have you ever waited until the 11th hour to finish a project? You know they say,
"if it weren't for the last minute, nothing would get done"
...
BUT in the meantime, those tasks, chores, and projects weigh heavily on the back of your mind stealing your peace and creating an edgy mood.
Sooo, just get it done and avoid the drama of a bad mood! ;)
The best way to finish a task is to START it. Grab a little kitchen time and set it for 15 minutes.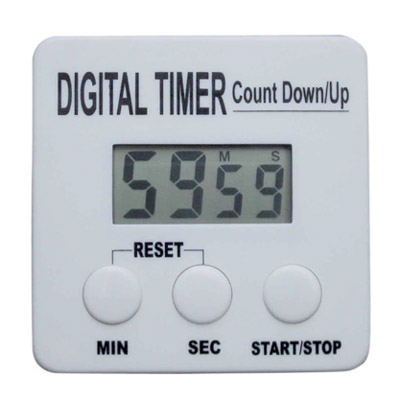 Yep, that's all. Commit to only 15 minutes. You must work diligently on your task for 15 minutes with NO interruptions or breaks. Tell yourself it is only for 15 minutes and you CAN set your mind to a task for that short of time.
CHANCES ARE, once that timer beeps, you'll finally have the momentum you need to finish or at least conquer half of it. You'll probably be able to work well beyond 15 minutes! And tomorrow, set that timer again. Use the 15 minute rule and your kitchen timer EVERY time you have a daunting project that you don't want to do.
Simple, but entirely effective!
For more WFMW ideas,
click here
.